Antarctica to host the world's largest marine reserve
A "real win for marine conservation" deal is struck that will create a vast protection zone in the Southern Ocean.
Scientists are to create the world's largest marine reserve in Antarctica, after years of negotiations.
Some 250 oceanic experts from 24 countries and the European Union gathered in Tasmania and struck the historic deal to manage and protect the region's pristine ecosystem and reduce illegal fishing.
The agreement sealed by the Commission for Conservation of Antarctic Marine Living Resources (CCAMLR) will see a 1.55 million sq km (600,000 sq miles) reserve created in the region's Ross Sea.
The area is roughly six and half times the size of of the UK.
A small amount of fishing for research purposes will be allowed throughout the protected zone as several countries fish in the waters surrounding Antarctica for lucrative toothfish, which are sold in North America as Chilean sea bass.
The US and New Zealand had been pushing for a protected reserve for years, but the decision to create the conservation zone required multilateral consensus.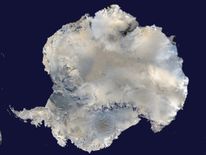 Russia vetoed the move in 2013 and 2014, citing uncertainty over whether CCAMLR had authority to establish a marine protected area, but the deal was clinched this time after all 25 members agreed.
The Ross Sea, named after British explorer James Ross, is a deep bay in the Southern Ocean forming one of the last intact marine ecosystems in the world.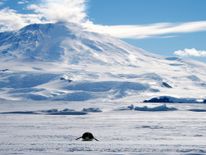 Home to penguins, seals, toothfish and crystal krill, the zone is a critical research area for scientists hoping to understand how marine ecosystems function, and monitor the impacts of climate change.
:: Daring Antarctic Rescue Mission At South Pole
Announcing the landmark deal, New Zealand Foreign Minister Murray McCully said the plans balanced marine protection, sustainable fishing and scientific interests.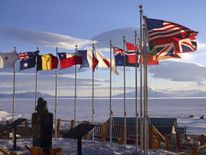 "The proposal required some changes in order to gain the unanimous support of all 25 CCAMLR members," he said. "The boundaries of the MPA, however, remain unchanged."
Mike Walker, project director of the Antarctic Ocean Alliance, said: "For the first time, countries have put aside their differences to protect a large area of the Southern Ocean and international waters."
Evan Bloom, who led the US delegation in Hobart, said US Secretary of State John Kerry was a passionate advocate for the reserve and had pushed for it during high-level talks with Russian leaders, including President Vladimir Putin.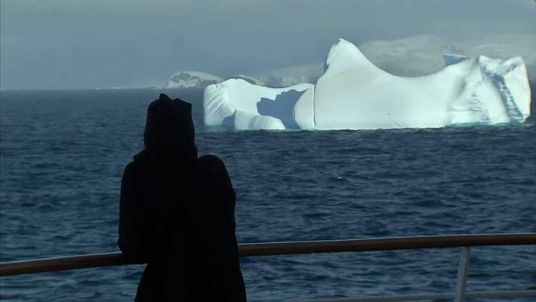 Bloom said he was "thrilled" with the result, adding: "We've been working on this for so many years and had so many disappointments trying to get here," he said. "This is a real win for marine conservation."